Indo Cine Appreciation Foundation, in association with The Consulate General – France in India (Pondicherry and Chennai); Institut Français, France & Alliance Française of Madras are organizing a FRENCH FILM FESTIVAL from 8-11 August 2022 at Alliance Française of Madras, 24, College Road, Subba Road Avenue, Nungambakkam, Chennai – 600034 as per the schedule given below.
Venue: Alliance Française of Madras, 24, College Road, Subba Road Avenue, Nungambakkam, Chennai – 600034
Date: 08th – 11th, August 2022
(Non-members of ICAF, please call on 9840151956/8939022618 for more details)
Schedule
0. Inaugural Function –

August 8

| 6.00 p.m
1.

The man in the basement/L'homme de la cave/2021/Dir.: Philippe Le Guay/116 min 

| August 08 | 6.30 p.m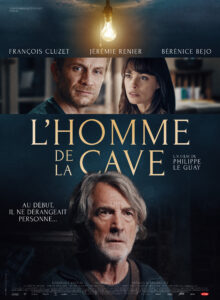 Simon and Helen live in Paris together, and they decide to sell a basement in their building. The man who buys it has a troubled past and the couple's life is turning upside down.
2.

Magnetic beats/Les magnétiques/2021/Dir.: Vincent Mael Cardona/98 min 

 

|

August 09 | 6.00 p.m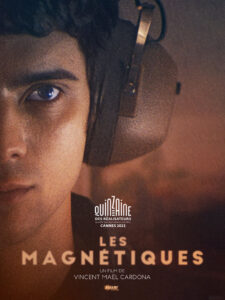 A small provincial town in the early 80s. Philippe lives in the shadow of his brother, Jérôme, the black sun of the gang. Between the pirate radio, the father's garage and the threat of military service, they are unaware that they are living there the last fires of a world on the point of disappearing.
CANNES film festival 2021 winner; 4 wins & 8 nominations
3.
Vicky and her mystery/Mystère/2021/Dir.: Denis Imbert/
84 min
|

August 09 | 7.45 p.m

Victoria, an 8-year-old girl whose mother just passed away, relocates with her father to a small mountain
village. She finds solace in the adoption of a puppy of unknown origin found on an isolated farm. Victoria grows from being a bereaved, lost, and helpless girl to a mature person.
4.

Bloody oranges/Oranges sanguines/2021/Dir.: Jean-Christophe Meurisse/102 min

 

|

August 10 | 6.00 p.m

A retired couple deeply in debt tries to win a rock dance competition. A minister is suspected of tax fraud. A teenager makes the acquaintance of a pervert. The film was shown out of competition at 2021 Cannes Film Festival.
Wins: 2, Nomination: 2
5.
Tokyo shaking/Tokyo shaking/2021/Dir.: Olivier Peyon/ 
101 min
 

|

August 11 | 6.00 p.m

As a tsunami threatens Fukushima's power plant in Japan, a French bank employee is torn between following the company's directions and protecting her relatives, and is compelled, almost unwillingly, to defend a certain virtue of honor.